The Division of Vehicle, Driver, & System Safety applies innovative scientific methods to solve the complex transportation challenges of today and tomorrow, focusing on applications to improve the safety and effectiveness of transportation systems for the broad range of users. We support the development and evaluation of advanced technologies and operations using our laboratories, numerical models, test-tracks, field studies and analysis toolchains. The applied nature of our work is intended to support original equipment manufacturers (OEMs), automotive suppliers, policy makers, and infrastructure owner operators in designing and improving the effectiveness of systems by quantifying performance benefits, resilience, unintended consequences, and potential misuse while also characterizing user acceptance, reliance, comprehension, and understanding of advanced vehicle and infrastructure systems.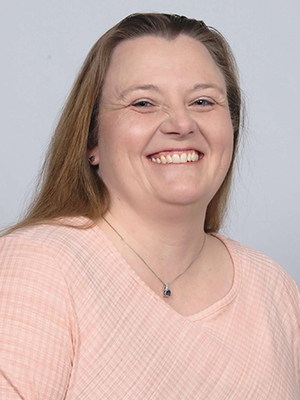 Ammie Carter
Program Manager
INNOVATION: This team strives to solve a broad set of challenges associated with integrating cutting-edge technologies into the vehicles of tomorrow. Researchers work cooperatively with their industry and governmental partners to solve complex transportation problems through technology advancement in the areas of crash warning/avoidance/mitigation, connected vehicles, driver-vehicle interfaces, crash causation, vehicle automation, roadway-based safety systems, and other areas.
OUTREACH: Our division researchers engage in a variety of outreach opportunities to inform the broader community about our research and findings. Specific to VRUs, researchers have participated in workshops and forums to inform stakeholders on driving-related issues and considerations. Researchers have also implemented several programs to educate teenage drivers and their parents on safe driving behaviors, including the Virginia Licensing Ceremony and the Parent-Teen Driving Agreement. They have also co-created www.kidsridesafe.org to educate parents on the various state rules regarding using child seats in rideshare vehicles.
COLLABORATION: Safety Through Disruption (Safe-D) is a collaborative effort the USDOT funding over 90 research projects focused on four interconnected transformative technology themes including automated vehicles, connected vehicles, transportation as a service, and big data analytics. We intend to maximize the equitable safety benefits of these forthcoming disruptive technologies through applied research, education, and tech transfer. Projects feature strong collaborations with public and private sectors; ensuring actionable outcomes affecting the broad transportation ecosystem. Information on active or completed projects along with publications and reports can be found on the Safe-D website.
WORKFORCE DEVELOPMENT: VTTI's InternHub is an experiential learning program designed to give students the opportunity to work on professional industry projects while completing their undergraduate studies. Students benefit from hands-on experience with state-of-the-art technologies and work side by side with an industry partner to complete a sponsored project. InternHub's two primary goals are to establish a talent pipeline for industry partners, and provide students with quality transportation industry experience prior to their graduation.