Vehicle safety testing programs such as the National Highway Traffic Safety Administration's New Car Assessment Program (NCAP), the Insurance Institute for Highway Safety, the Euro NCAP, and many other regional NCAPs, have been established to elevate vehicle safety standards, raise consumer awareness, and encourage a market for safer vehicles on our roads. Historically, the focus was on the passive safety performance of a vehicle by assigning safety ratings to vehicles based on how well the vehicle performs in a series of crash tests (e.g., frontal and side impacts). Advanced driver assistance systems (ADAS), however, increase road safety by helping the driver to either avoid potential collisions or, in the event of a collision, by mitigating the severity of the crash. Currently, there is no existing single standard when it comes to ADAS and crash avoidance testing procedures, which means each testing program that assesses and rates advanced safety systems may have its own testing and rating process. As such, the goal of this project was to examine differences between ADAS test procedures conducted by test programs across the globe.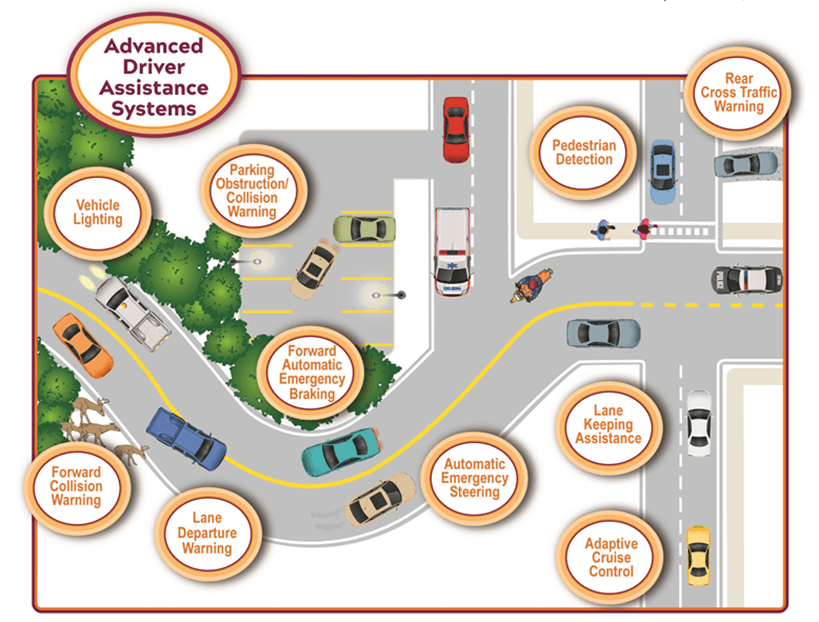 The review of all test organizations revealed a healthy coverage of ADAS technologies currently included in vehicle assessments, along with revisions and additions planned for upcoming years. General differences were observed at the organizational level and were seen to be consistent across protocols available from each testing organization—most notably, the scoring assessments and how those were communicated. Ultimately, the analysis provides a comprehensive snapshot of the current ADAS test procedure landscape across vehicle assessment programs with differences highlighting the varying approaches employed.
For more information, contact Luke Neurauter.