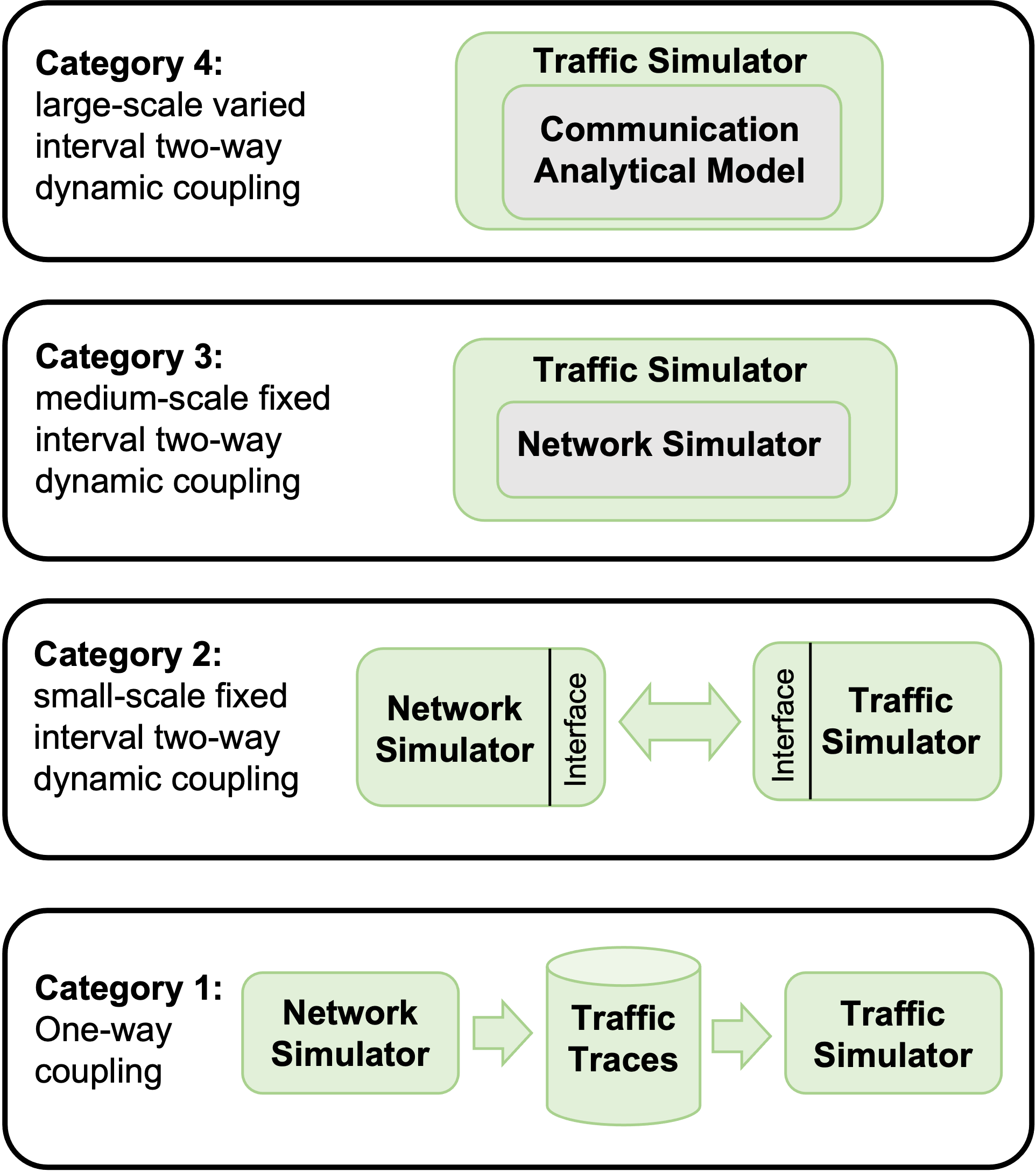 The large-scale modeling of connected automated vehicle (CAV) applications requires tools that integrate traffic and communication system modeling. The approaches so far have entailed integrating open-source traffic and communication modeling tools (e.g., SUMO with NS-3). This approach, however, is computationally intensive and is not applicable for medium- to large-scale system modeling. Consequently, there is an urgent need to develop tools that are computationally efficient and that can model CAV applications.
The objective of the research is to capture the interdependency of the communication and transportation systems to better understand the impact of vehicle-to-everything (V2X) communication performance on V2X applications using our developed integrated traffic simulator with the cellular vehicle-to-everything (C-V2X) communication model.
The paper describing this study can be found here: Sensors | Free Full-Text | INTEGRATION Large-Scale Modeling Framework of Direct Cellular Vehicle-to-All (C-V2X) Applications (mdpi.com)
For more information, please contact Hesham Rakha.