Andy Schaudt, Chief of Staff
Administration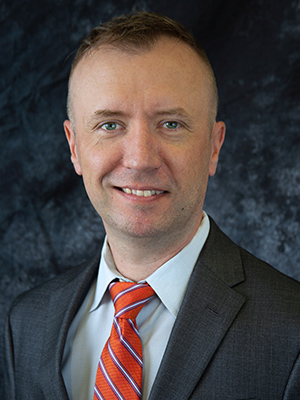 Andy Schaudt is the Chief of Staff and the Interim Leader of the Motion & Context Analytics group at the Virginia Tech Transportation Institute. In the Chief of Staff role, he oversees strategic planning, human resources, research safety and compliance, intellectual property, commercialization, and operations. As the Interim Leader of Motion & Context Analytics, he leads a talented team of researchers tasked with conducting data-driven research that develops and employs sophisticated algorithms, data fusion, and visualization techniques to advance transportation. He has two decades of experience in human factors, usability, systems design, data analytics, business strategy, and marketing, having managed contracts for both federal and private sector organizations across numerous industries, most notably transportation and healthcare.
Prior to joining Virginia Tech, Schaudt was an active entrepreneur co-founding various new ventures, including being the President and CXO of the marketing firm Post Launch, helping clients ranging from small businesses to large enterprises to build their visibility online. Before that, Schaudt was the Director of Usability Services at the MedStar Institute for Innovation in Washington, D.C.
Schaudt earned his M.B.A. from Virginia Tech and his M.S. in Human Factors Psychology from the University of Idaho. He has over 150 scientific publications, technical reports, and professional presentations/lectures, and his work has been featured in TV and digital media outlets including Wired, Business Insider, USA Today, Washington Post, CNN, Modern Healthcare, and various others. Schaudt was also featured in the documentary film "Autonomy" from director Alex Horwitz and executive producer Malcolm Gladwell on the current state of self-driving vehicles in our society.
In addition to his roles at VTTI, Schaudt is also an Assistant Professor of Practice in the Department of Management in the Pamplin College of Business at Virginia Tech. For Pamplin, Schaudt teaches coursework on Entrepreneurship, Innovation, and Technology Strategy.
---
Contact