Whitney Baynes, Project Manager
Division of Data & Analytics
Division Support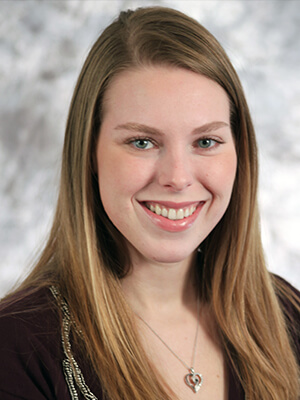 Whitney Baynes is a project manager in the Division of Data & Analytics.
Since joining VTTI in 2013, she has been involved in analyzing data/video of teen drivers and naturalistic motorcycle research projects. She also has experience with recruiting and working with participants on the Motorcycle Safety Foundation Motorcycle Study, the SHRP2 Cell Phone Study, and the Driver Coach Study. She is responsible for tracking data usage and assisting both external and internal clients in obtaining access to various datasets, most notably the SHRP 2 Naturalistic Driving Study data. She also helps in coordinating and managing several projects for VTTI.
Prior to joining VTTI, Whitney worked as a data reductionist with Transecurity, LLC, analyzing data and video collected in commercial truck fleets. She holds a bachelor's in English from Radford University.
---
Contact