Tammy Trimble, Senior Research Associate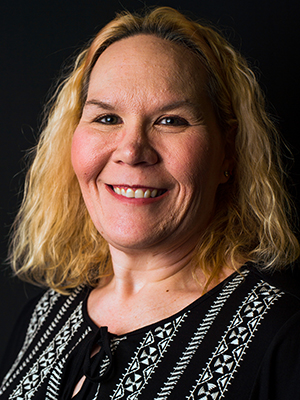 Center for Public Policy, Partnerships, and Outreach
Tammy Trimble, Ph.D., has experience in both public sector research and administration, as well as private sector management, including over eleven years of experience in transportation policy-related research conducted at VTTI. She is a senior research associate with the Center for Automated Vehicle Systems' Policy, Reliability, and Security Group. Dr. Trimble has extensive experience facilitating outreach and research projects for VTTI, including a number of technology-related projects. Additionally, she is highly experienced in conducting policy-related research related to transportation technology; she has conducted a number of focus groups and interviews with transportation-related groups, including transit operators, social services providers, motorcoach drivers, and hazardous material cargo tank operators and repairmen.

Dr. Trimble has worked on a number of policy-related issues while at VTTI. She was a member of the VTTI team responsible for the initial development, implementation, and evaluation of Virginia 511. More recently, she has worked on projects related to connected vehicle and self-driving and automated vehicles. She serves as the administrator, social media, and engagement coordinator for DrivingHealthy.org, a project aimed at providing health and wellness information to commercial vehicle drivers. She is the VTTI liaison to the New River Valley Planning District Commission Transportation Technical Advisory Committee and serves on the Virginia Tech Center for Survey Research's Stakeholder Committee.

Prior to joining VTTI, she worked as a legislative assistant for a ranking member of Congress where her duties included covering science-, housing-, health-, education-, and government reform-related legislative initiatives, constituent requests, and outreach statements. At Virginia Tech, she has taught Introduction to Public Administration, Administrative Law, and Public Speaking. Dr. Trimble earned her Ph.D. and M.P.A. in Public Administration and Public Affairs from Virginia Tech. She holds a B.A. in Government and Public Service from Indiana University of Pennsylvania.