Andy Alden, Executive Director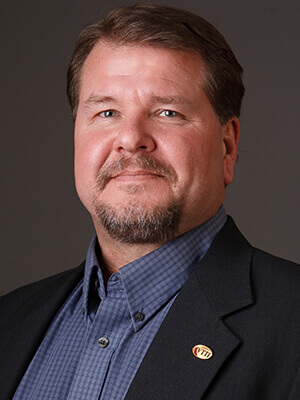 I-81 Corridor Coalition
Andrew (Andy) Alden, MS, PE, is a Senior Research Associate and Virginia-registered Professional Engineer (PE) who currently leads the I-81 Corridor Coalition as well as the Eco-Transportation and Alternative Technologies group.

Alden previously managed VTTI's Hardware Engineering Laboratory in the Center for Technology Development, the developers of VTTI's data acquisition system technology, and served as the technical lead on many studies in this role.

He has served as the primary investigator on numerous studies related to the application of technology to improve transportation safety and sustainability. He has practiced in the connected vehicle systems, vision and other sensing systems, pedestrian/cyclist safety, bus routing and schedule optimization, computer networking and system administration, and geospatial data systems.